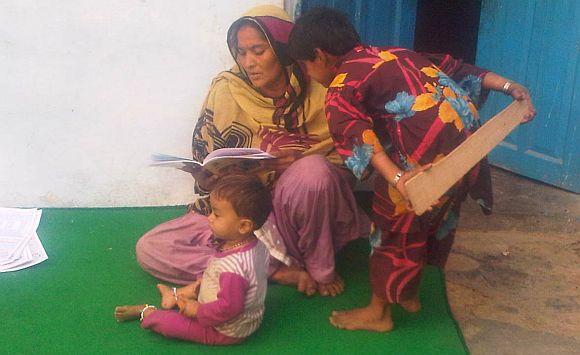 http://www.rediff.com/news/slide-show/slide-show-1-hindus-in-pakistan-the-nowhere-people/20111129.htm?sc_cid=twshare
Tarun Vijay
in New Delhi
Tarun Vijay visits a tent camp in New Delhi where Hindu refugees from Pakistan try and start a new life.
Pakistan doesn't send just terrorists like Ajmal Kasab. They send Hindus too -- forcing them to flee if they want to save their honour and their lives.


The common Hindu is a mute spectator to the changing times and the Abbotabad, Haqqani and ISI phenomenon.

He cannot comment on the political situation of his country. He cannot vote as freely as a common Muslim Pakistani. He is constitutionally directed to vote only for the Hindu candidates in their designated constituencies.


A country that might have taken birth in 1947, but the land belonged to his ancestors for centuries. He is as much the owner of the land of the 'pure' as any other religionist. But while the 'other' religionist is free to vote and shout for his rights and participate in the mainstream activities, he for just being a Hindu is asked to live in a cocoon.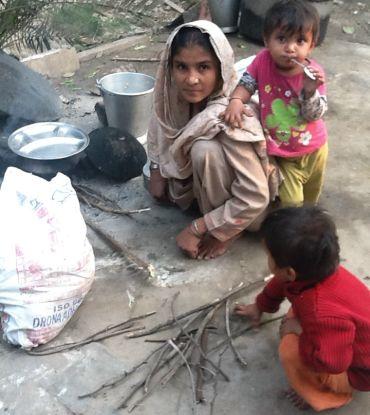 Hindu women do not display the bindi or mangalsutra out of fear. Most of the Hindu temples (except a few I saw in Karachi) have posters and calendars in place of stone images of gods and goddesses. Their kids have to learn, compulsorily Islamiyat in schools.

Even in areas like Sindh and Hyderabad, where Hindu concentration is comparatively larger, no school is allowed for minorities to teach their children their religious books and cultural values. They have to do it silently in their homes.


Hindu priests too wear half skullcaps to look like everybody else around. Identity shouldn't be disclosed, is the first step to survive.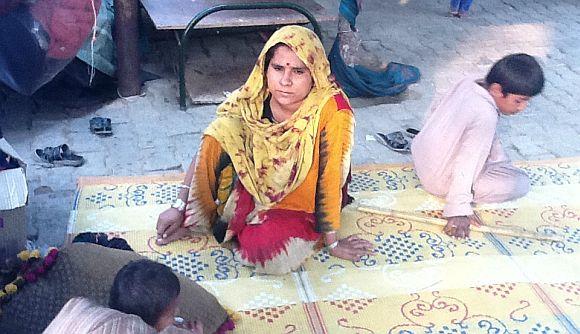 One evening my friend and renowned human rights activist Rajesh Gogna took me to meet some of the Pakistanis who had to leave the land of their ancestors in search of dignity and freedom.

They were in tents and their kids were playing in the dirt. But their faces looked glowing with confidence and assured safety. They were smiling.


Freedom makes even the refugee souls happy.


They are all from Sindh Hyderabad, Pakistan -- 28 families, 151 persons, including women, kids and the old men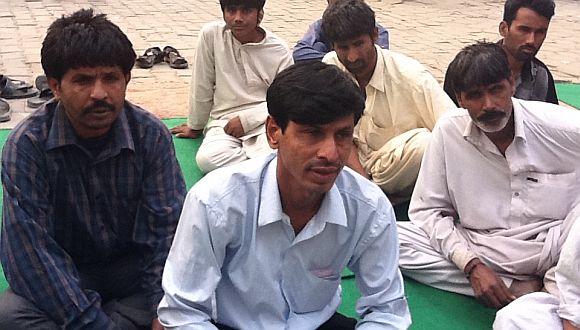 Arjun Das, their more vocal leader says, "We tried for seven years to get visas from the Indian embassy. Every year we returned with denials. It had become an annual ritual for us to travel to Islamabad, as India has no consulate in Karachi. We would wait for hours and days outside the Indian High Commission for our turn to come. And then they would say -- visa nahin milega (you won't get a visa)."


"This year, fortunately we got the visa and silently came out of Sindh, Hyderabad. We too the train to Lahore and then to the Attari border by bus. We had visa permission to visit Delhi and Hardwar, so reached here in the ashram of our Guru Baba Ghunni Das Maharaj."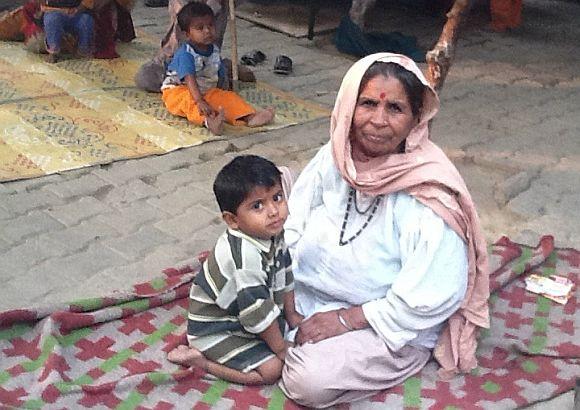 L

acchmi is in her early seventies. She was playing with her grandson and said, when I asked why she chose to come to India, she said: "We have had a life full of misery and ghulami. I didn't want that for my grandchildren. They must get a chance to live as Hindus and study. It's nothing but Islamiyat teachings in schools and the entire atmosphere pushed our kids either to convert to Islam or live a rotten life worse than animals."