http://m.scmp.com/week-asia/opinion/article/2094866/new-silk-road-why-china-should-be-wary-overconfidence


CHINA BRIEFING
WANG XIANGWEI

Underneath the excitement for President Xi Jinping's 'project of the century' lie dangers and risks not often discussed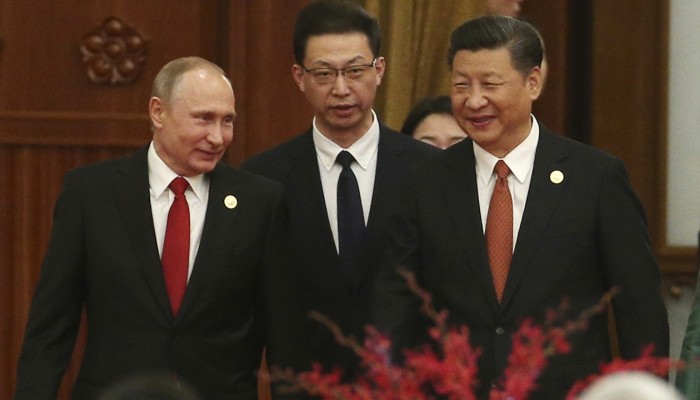 Chinese President Xi Jinping with Russian President Vladimir Putin at the Belt and Road Summit. Photo: AP
The optics tell it all: a confident and smiling Xi Jinping ( 習近平 ) stood in front of a giant landscape painting titled This Land is So Rich in Beauty and shook hands with more than 30 heads of state and international organisations lining up in the Great Hall of the People on Sunday night.
Broadcast live on national television, and repeated numerous times in prime-time newscasts over the weekend, those images encapsulated China's growing political and economic influence on the world stage as it hosted the two-day summit on the "Belt and Road Initiative" last week.
In his keynote speech to the summit, the president hailed the initiative as the "project of the century" as he announced tens of billions of yuan in financing for the ambitious programme that has promised to transform the Eurasian and African infrastructure landscape as never before, and bring tremendous benefits in investments and trade for those countries involved.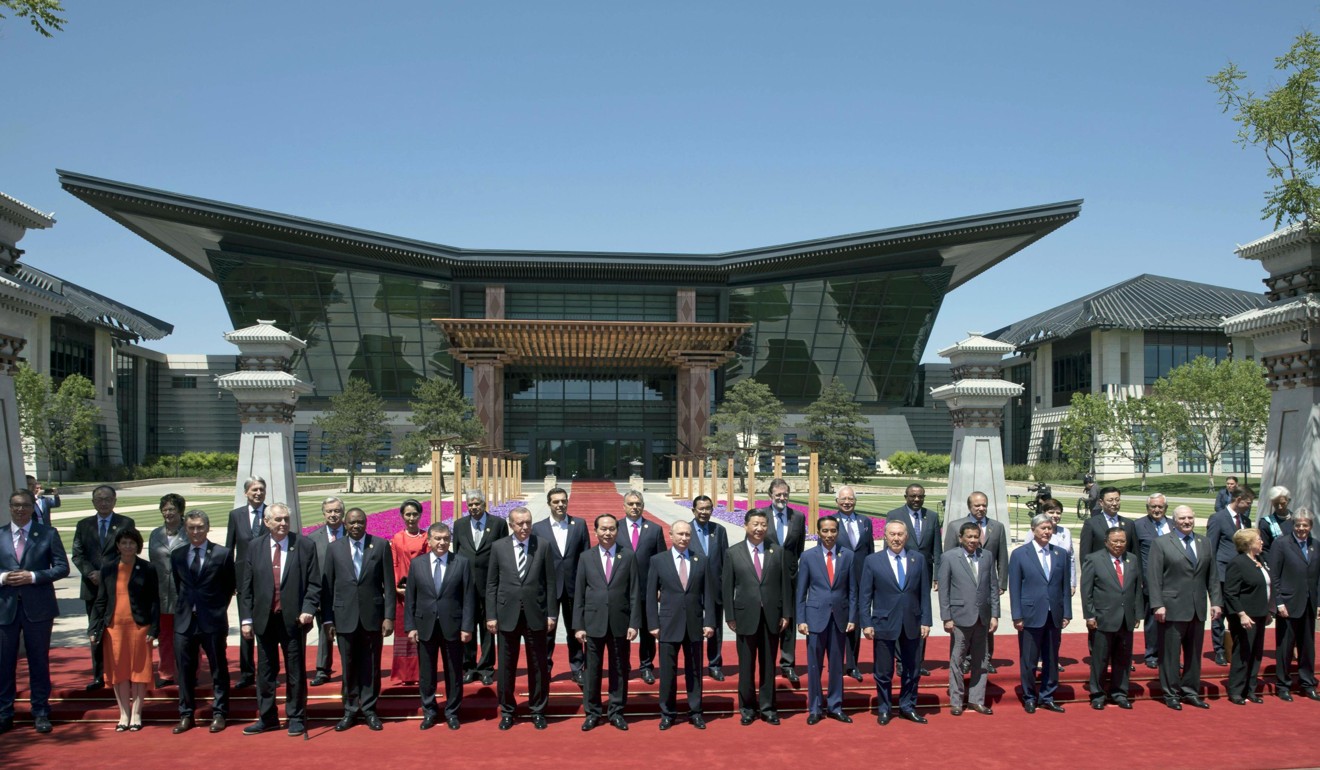 Chinese President Xi Jinping and other world leaders at the Belt and Road Summit. Photo: Kyodo
By all accounts, the success of the summit further projects China's rising political influence and its attempts to refashion a new economic order at a time of great international uncertainties caused by US President Donald Trump's perceived moves to withdraw US leadership on global trade and the fallout of Brexit.
Equally, or perhaps even more importantly, the summit will also enhance Xi's standing at home, where the Communist Party is boosting his already formidable authority as the "core" of the leadership ahead of a key congress in autumn this year when Xi will orchestrate a new leadership line-up for another five-year term.
Opinion: China's robber barons take collusion to a whole new level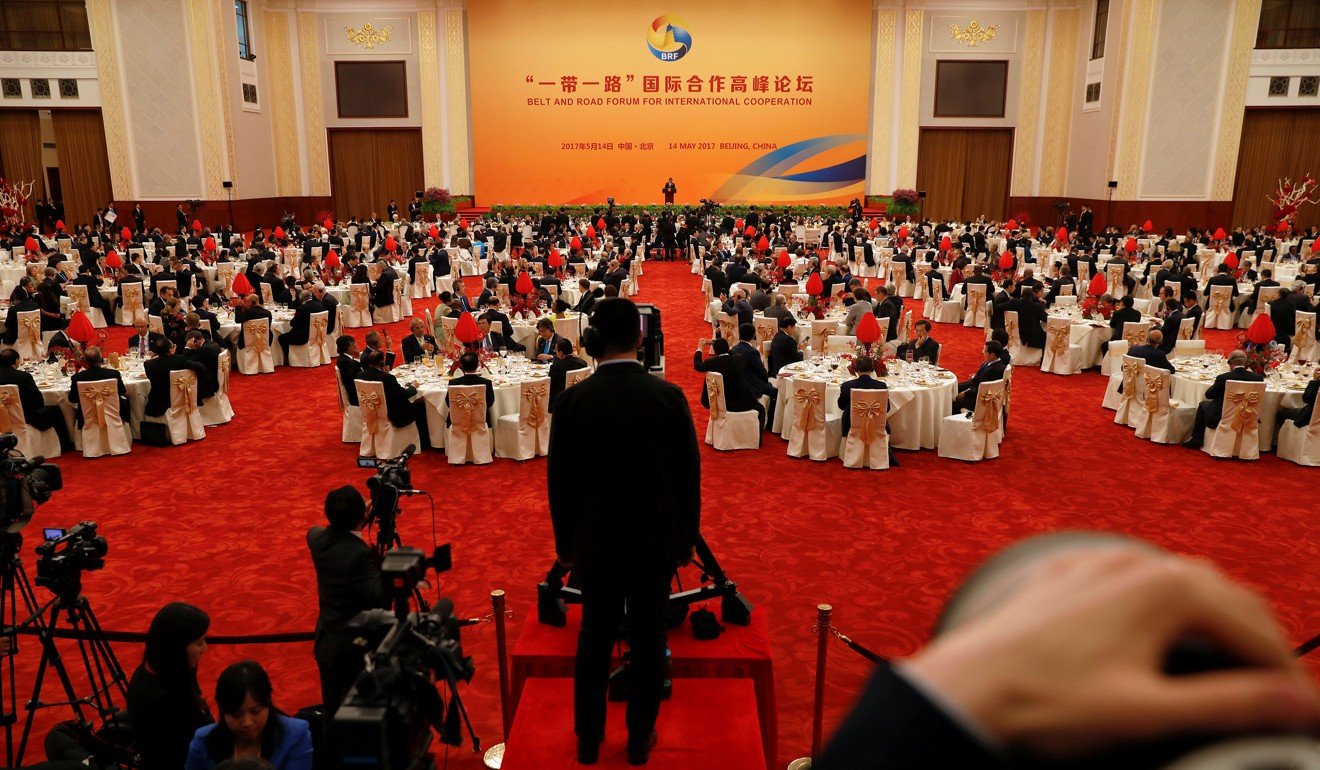 Chinese President Xi Jinping delivers his speech at the Belt and Road Summit. Photo: Reuters
On Tuesday, Xinhua hailed Xi's growing influence as an ardent champion of globalisation and the architect of the grand initiative to better connect countries along and beyond the ancient Silk Road. With the G20 summit in Hangzhou ( 杭州 ) last year and the upcoming BRICS summit in Xiamen ( 廈門 ) in September, it quoted analysts as saying the past few years marked China's transition from a player in global affairs to a leader of the global agenda. It said "Xi's global prominence" was "on the rise" along with China's rising international status.
The blanket coverage of the "Belt and Road" summit, saturated with stories of world leaders praising China's plan and how China's investments were welcomed in other countries, will no doubt stir national pride. It will also solidify Xi's doctrine of "four confidences", which urges Chinese to show confidence in the path, political system, theories, and culture of Chinese socialism.
Opinion: Why is China worrying about Trump's tax cuts? Here's what it should be doing
But underneath all that excitement lie dangers and risks which are not usually discussed and debated publicly and, if not handled properly, could impede China's efforts to assert its global leadership on trade and investment. One chief danger is that optimism and excitement beget overconfidence.
The leadership's suppression of doubts and dissent, in the rush to achieve its goals, could lead to risks and uncertainties being underestimated.
In 2012, former president Hu Jintao (胡錦濤) first mentioned the "three confidences" of China's own path, political system, and theories, shortly before handing the baton to Xi, who later added the fourth component – confidence in culture.
WATCH: Chinese President Xi hosts Belt and Road forum
This basically means that the leadership will boost its governance through autocratic controls while promoting economic efficiency after the country's economy has become the world's second largest.
But too much stress on the "four confidences" has its pitfalls. One is that while the leadership repeatedly emphasises the need for further reforms and opening up, many officials seem to believe China no longer needs to learn from the outside world, as the leaders of the world frequently come to Beijing to hear and learn "China's plans, methods, and initiatives". Such a mentality has played no small part in the country's lack of meaningful reforms and many officials' attitude towards foreign investment. And it will prove counterproductive at a time when China wants to be a global leader of a new economic order by seeking further integration with the rest of the world.
Worst outcome for latest Korean tensions? The status quo
Another pitfall is that by bolstering the "four confidences", the authorities have been increasingly intolerant of any public dissent or disagreement about China's major policy announcements, let alone its political system, as evidenced by the tightening controls on media and the crackdown on lawyers and civil rights activists.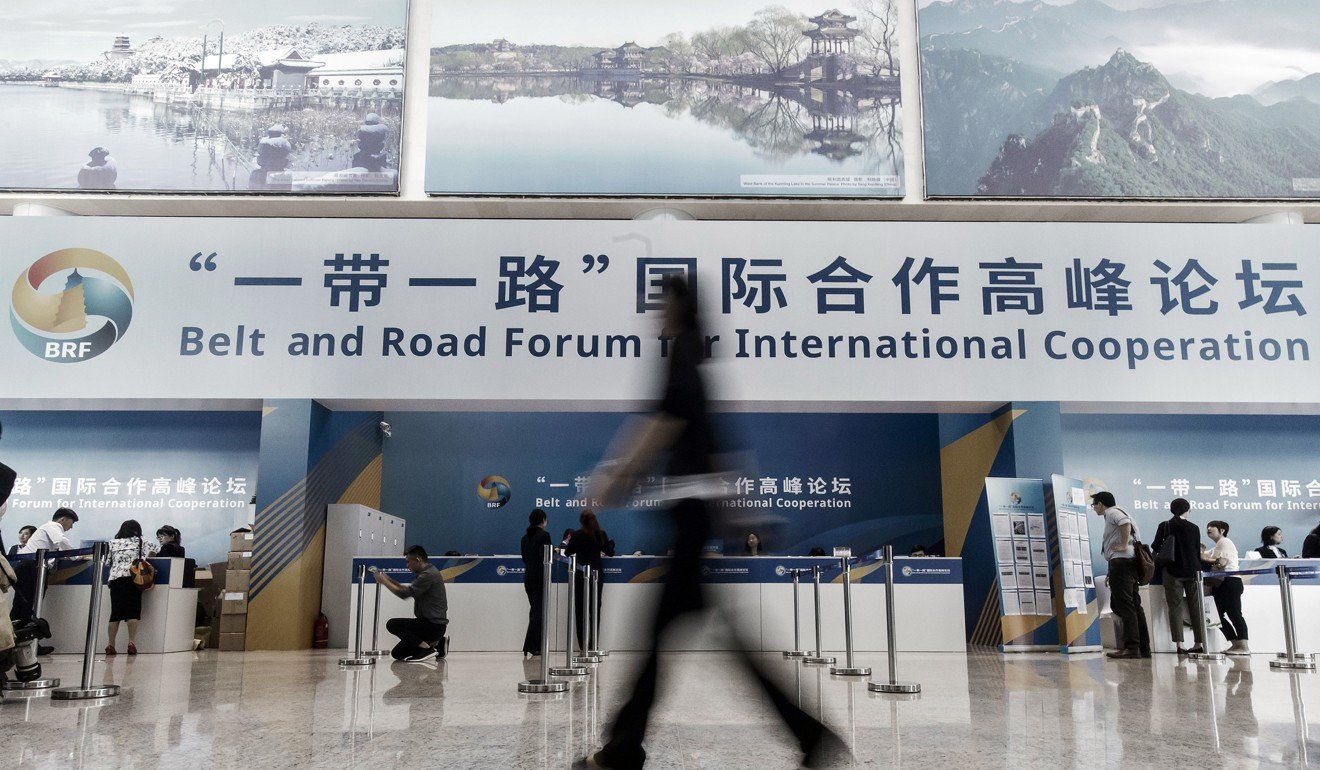 The media centre for the Belt and Road Forum For International Cooperation at the National Convention Centre in Beijing. Photo: Bloomberg
Take the official media coverage on the "Belt and Road" summit, for example. Despite the blanket coverage, it is hard to find any intelligent article focusing upon the political and security risks and challenges involved in China's plan to promise more than US$1 trillion in infrastructure in more than 60 countries.
China's new Silk Road passes through many volatile countries where terrorism and other geopolitical risks are serious issues. In addition, China's initiative will no doubt conflict with the national development plans of many countries, despite their best intentions of working together.


In fact, China has already suffered setbacks and encountered legal and political minefields in other countries. These are exemplified by controversies surrounding its investments in a port and an industrial zone in Sri Lanka and other projects delayed because of opposition from local residents. Of course, setbacks and controversies are inevitable for a project of this magnitude that involves so many countries, but failure to bring those issues to light for proper debate and discussion could leave many Chinese officials and businesses unprepared. ■
Wang Xiangwei is the former editor-in-chief of the South China Morning Post. He is now based in Beijing as editorial adviser to the paper