https://www.thenews.com.pk/latest/206573-Pakistan-operationalises-Naval-Station-in-Balochistan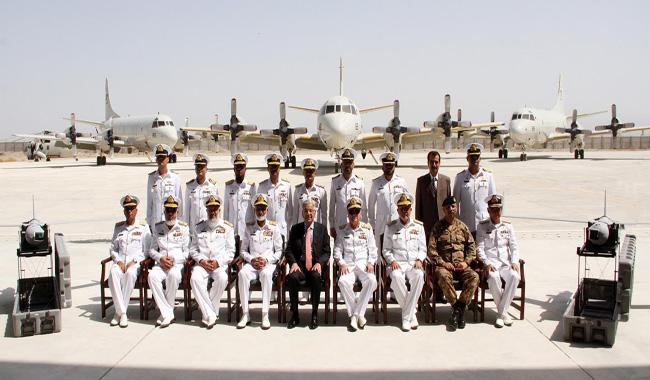 KARACHI: Pakistan Thursday operationalised a Naval Air Station which will provide the navy with the much needed depth, flexibility and reach to counter emerging challenges of deterring terrorism at sea, curbing piracy and carrying out maritime security operations, according to a statement
Defence Minister Khawaja Muhammad Asif was the chief guest of the ceremony that was also attended by Chief of the Naval Staff Admiral Muhammad Zakaullah and other officials.
Speaking on the occasion, Khawaja Asif highlighted that this major Naval facility will boost Pakistan Navy's capability for the defence of motherland, enhancing the Naval power over the Arabian Sea and especially its strategic reach westwards.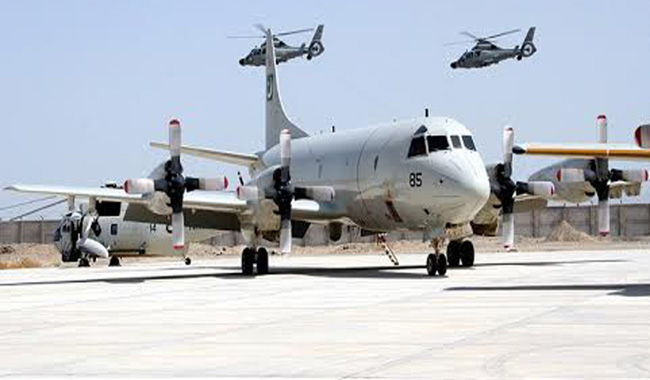 He said that the dual utilization of Naval Air Station Turbat will accrue dividends both for the maritime defence and in the economic sector by yielding best value for money.
The defence minister said the development of Naval Air Station Turbat would definitely provide a vital link for air transportation and as a Base for Naval Operations besides providing required support to CPEC project.
" With the realization of intra-regional connectivity, Balochistan will act as a gateway to Pakistan," he said.
The Chief Guest also lauded strenuous efforts of Paksitan Navy for operational pursuits and for contribution towards socio-economic uplift of the area by providing quality education, healthcare facilities and employment opportunities for the local populace.
"He also assured all out support from government to strengthen Pakistan Navy – "the Guardian of the Sea" to discharge onerous responsibilities in the most befitting and efficient manner," the statement read.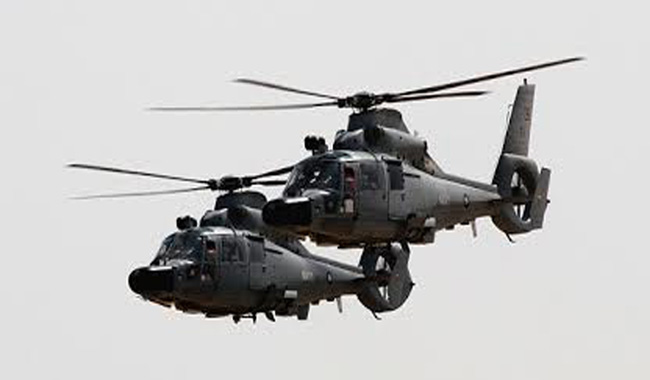 Earlier in his welcome address, Commander Coast Rear Admiral Abdul Aleem highlighted strategic and economic importance of Naval Air Station. He also underlined Pakistan Navy's efforts in providing quality education, healthcare and employment to the people of Balochistan in general and the people of Turbat in particular.
Commander Coast extended his felicitations to all PN officers who remained associated with this mega project and made untiring efforts in turning this dream into reality.
He also thanked the ministry of defence for providing all out support towards completion of this state of the art Air Station.
According to the statement, the new runway at the Naval Station has been constructed as per modern standard and it will also have the capability to handle heavier aircraft, not only for Pakistan Navy but also of Sister Services and Civil Airlines.
Pakistan Navy P3C Aircraft, Z9EC and Sea King helicopters participated in an impressive fly past During the ceremony