http://m.scmp.com/news/china/society/article/2141740/chinas-massive-navy-parade-soothes-century-wounded-national-pride

Has China's massive navy parade soothed a century of wounded national pride?
Show of maritime power comes more than 120 years after a catastrophic military loss

Zhuang PinghuiUPDATED : Saturday, 14 Apr 2018, 10:01PM
The staging of China's biggest display of naval power this week prompted comparisons with a catastrophic military defeat at the hands of Japan more than a century ago.
China's first aircraft carrier, the Liaoning, was the centrepiece of a massive parade off the waters of Sanya in the South China Sea on Thursday.
The display, watched by Chinese President Xi Jinping, involved about 50 warships and nearly 80 aircraft, including jets, bombers and early-warning planes.
The parade came 124 years after the navy's collapse in the first Sino-Japanese war, known in China as the Jiawu war, despite efforts to modernise the fleet and the deployment of two German-built battleships.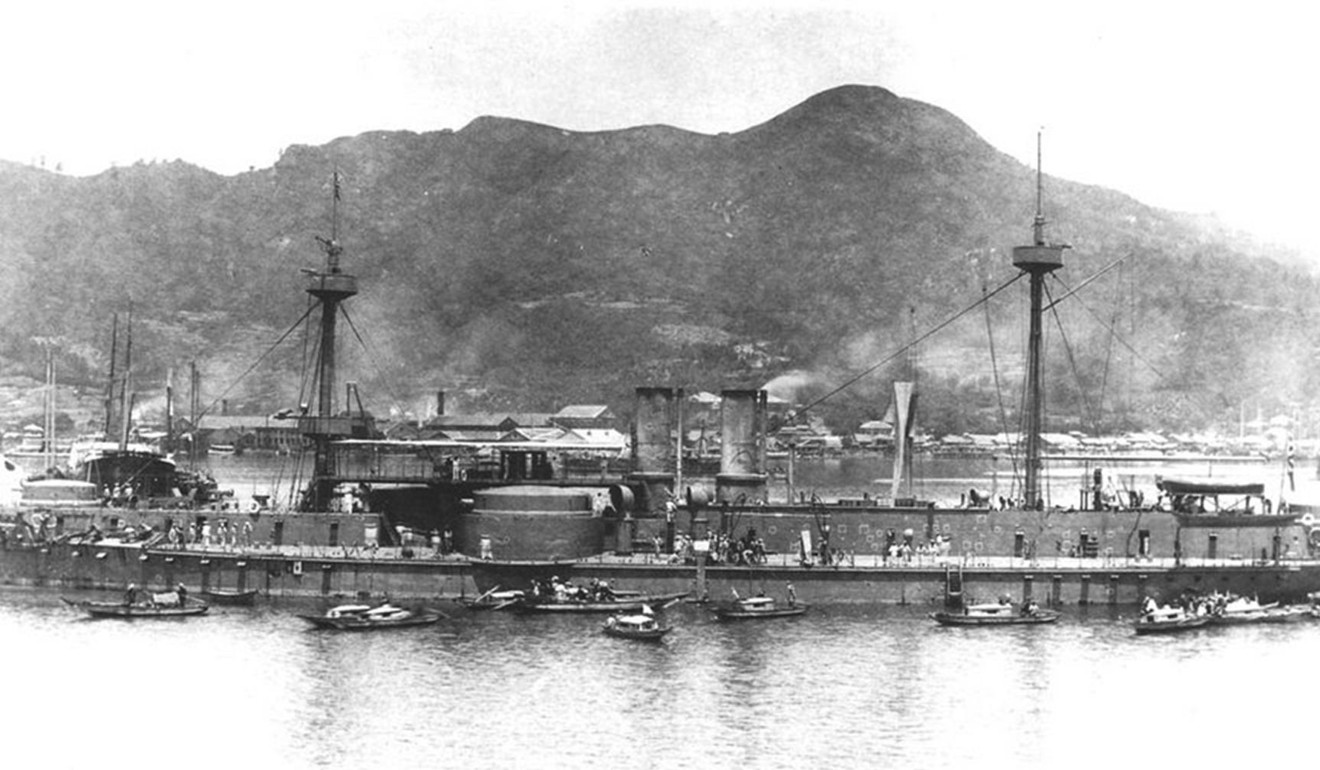 The loss accelerated the end of the Qing dynasty (1644-1911) and is still considered in China to be one of the biggest humiliations in the country's naval history and a source of wounded national pride.
Coverage of Thursday's event prompted a flurry of online comments comparing China's military strength with that at the time of the 1894 loss.
SCMP TODAY: INTL EDITION
Get updates direct to your inbox
By registering you agree to our T&Cs & Privacy Policy
"I couldn't help thinking about China's maritime territory and naval forces more than 100 years ago," Weibo user Baban Caiye wrote.
"We suffered a crushing defeat in the first Sino-Japanese war in 1894 and had to sink our own warships in the Yangtze River in 1937 during the second Sino-Japanese war … But now we are truly strong."
China announces surprise live-fire Taiwan Strait drills after massive navy parade
Another internet user "Xiaoan Leo" said China's navy had existed in name only since the Jiawu war, a situation that had since been remedied.
"Should a war come again, navy, please don't break our heart and let us down," he wrote