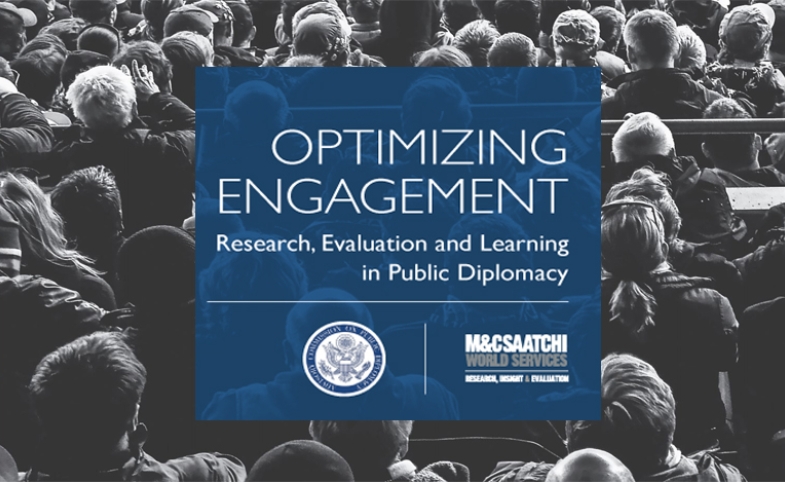 ACPD REPORT: OPTIMIZING ENGAGEMENT IN PUBLIC DIPLOMACY
May 22, 2018
SHARE TO MORE
The U.S. Advisory Commission on Public Diplomacy invites you to explore their latest report, "Optimizing Engagement: Research, Evaluation and Learning in Public Diplomacy." Building on ACPD's Research, Evaluation and Learning Summit held earlier this year at the U.S. Institute of Peace, this field-defining effort provides an in-depth assessment of top public diplomacy practices around the globe.
Following the summit, ACPD and M&C Saatchi World Services conducted 28 interviews with experts from 17 countries about the research and impact measurement of public diplomacy and cultural relations initiatives. Their findings shape this new report, which points to a set of strategic recommendations for improving research and assessment efforts supporting public diplomacy activities.
ACPD's Executive Director Shawn Powers explains, "the findings are both instructive for research and assessment professionals, but also aspirational for those overseeing public diplomacy campaigns, offices and operations."
Be sure to access the full report here.
Image courtesy of ACPD.